The Difference a Year Makes: Living Room Reveal!
It was a little over a year ago that we packed up our apartment in NY and moved almost everything to Seattle. I love looking back at how I was planning to layout out my house before I moved in and how it's actually looking now. Unfortunately there is still a lot to be completed (in my opinion) but I'm quite proud of how much we have accomplished. It's a rental so every month - actually, every day is important. I wanted to accomplish as much as I could on my budget. Now the straggling projects are the expensive ones. To make myself feel better and take note of the work that we have done, I wanted to reveal some before and after shots of home, starting with our living room! Hope you enjoy!
BEFORE
FLOORPLANS
Below are the preliminary floor plans I drafted up while designing the home from afar. You can see the many variations of the living room. It was certainly a tricky space and really needed me to be in there to finalize the layout. I find it interesting how the layout of the dining room in person changed dramatically from how it ended up. Sometimes I wonder what it would be like if I did shift things to that way. I think it makes the most sense by how you pass through the space. Since most often it's use as that, a pass through. I guess overall we ended up with Option 2?
Living Room
BEFORE + PROGRESS PHOTOS
You can see how changing the paint color and swapping out the light fixtures truly made a world of difference in this space. Painting the same color all the way up to the ceiling accentuates the height of the ceilings and increases the scale of the room. Also, the original chandelier is just awful! I will admit, halfway through painting the living room that light pewter color I panicked and thought it was too cool. But once we painted the trim White Dove it all came together.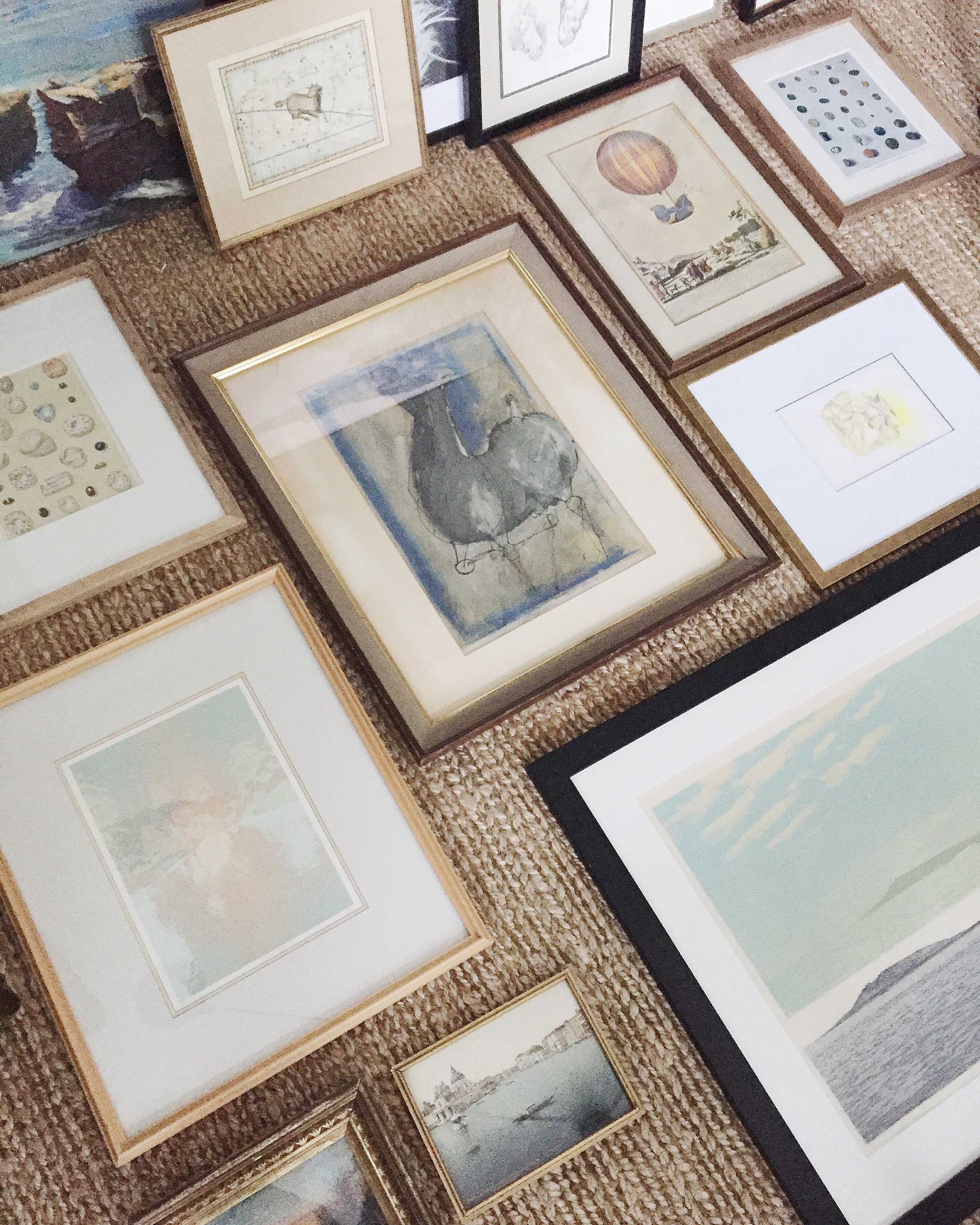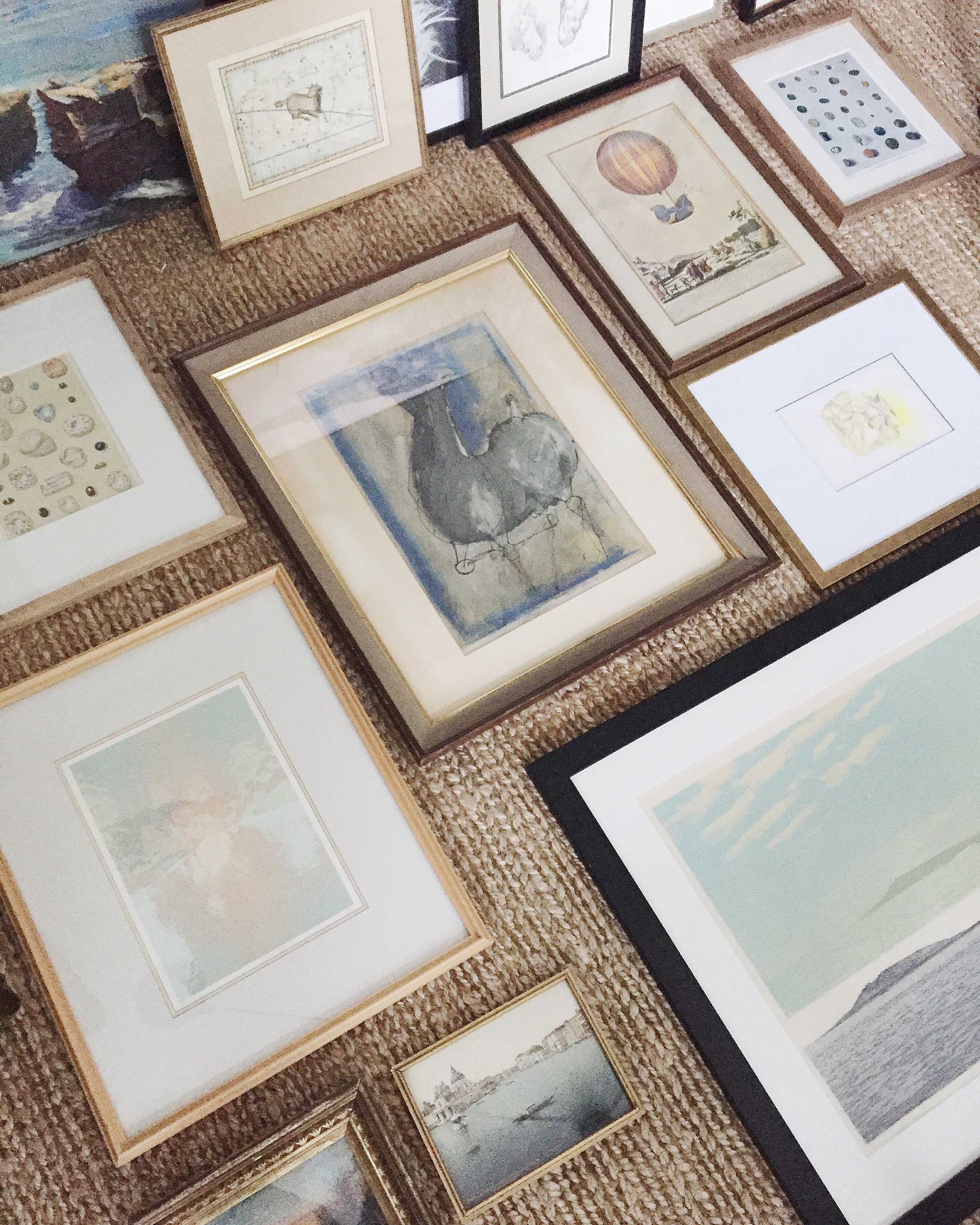 The Reveal!
I still have a few more minor details to work out in this room but for the most part, she's finished! Also, Jack miraculously finished the central part of the console in time for our photo shoot! (photos by Dorothée Brand of Belathee Photography)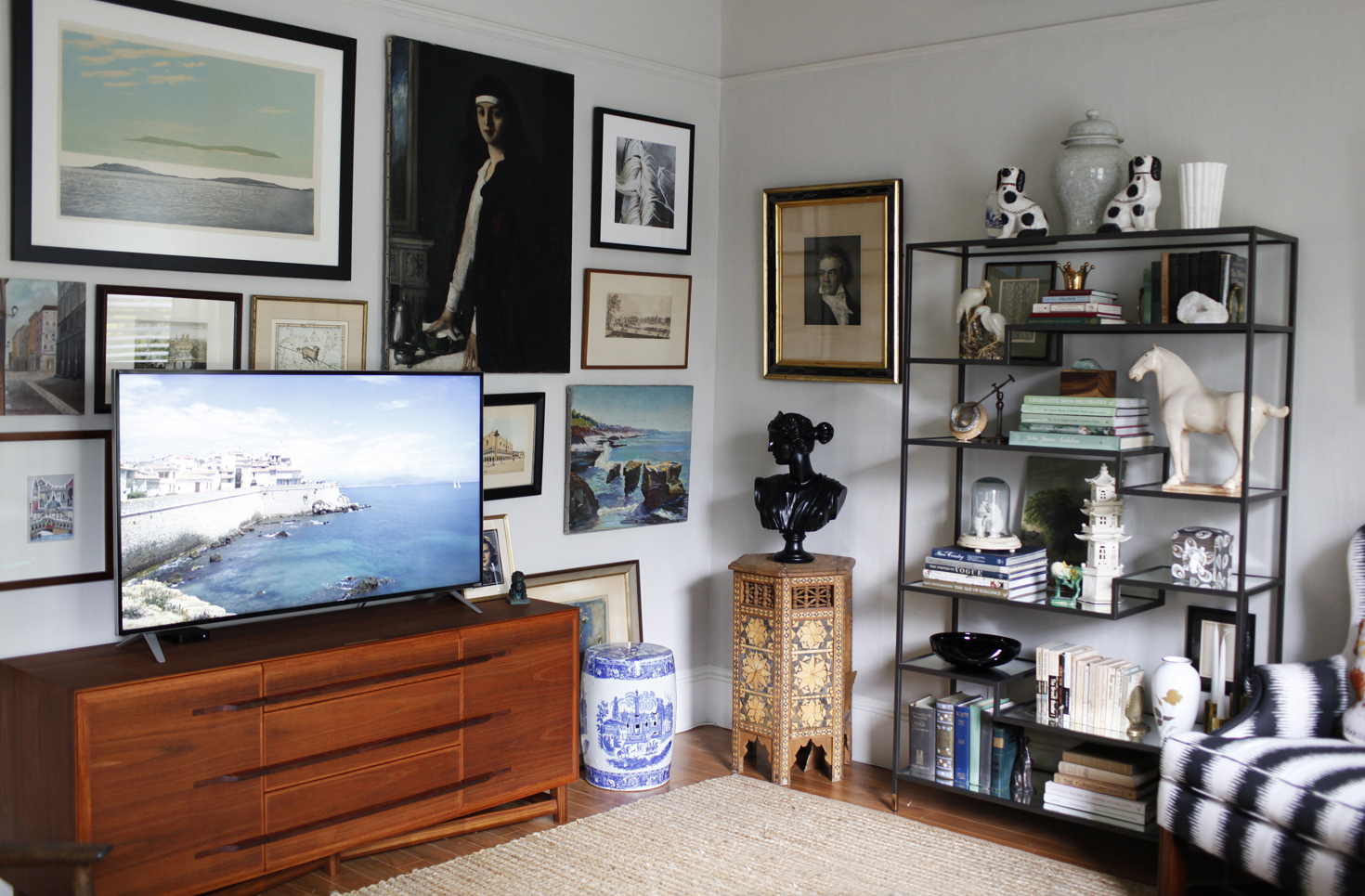 So there's the living room, the next space I'm going to show is the dining room. I think I have a few before photos kicking around. I do have to say, I wasn't so diligent about taking before photos. I know everyone says this and I slightly regret my laziness in that matter. I'd love to hear what you think. Do you agree that it's a big difference? What's your favorite part about the room?
Thanks for reading!
Lauren Caron